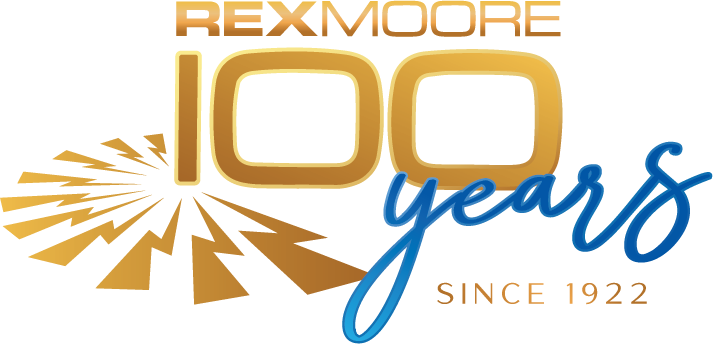 A top 50 electrical contractor with proven design/build capability,
and lean manufacturing focus that is unique in the electrical contracting industry.
Rex Moore Group, Inc. performs both design/build and bid work for most electrical and low voltage projects. The company's structure is unique in the electrical contracting industry, allowing it to remain competitive on smaller projects while its experience and financial strength enable it to perform projects of any size.
As an early adopter of Lean manufacturing principles, Rex Moore has created a company-wide culture of continuous improvement that drives significant value to our clients.
Our service and maintenance department is one of the largest in the industry, specializing in 24-hour emergency and routine maintenance for all types of facilities.
Rex Moore will negotiate or propose various forms of contract types including lump-sum, fixed fee, hourly, and cost-plus work as a prime contractor, subcontractor, or joint venture partner.
Top 50 largest Electrical Contractors in the nation, EC&M magazine
Top 10 largest Electrical Contractor in California, ENR magazine
14th Fastest Growing Company in Sacramento Region, Sacramento Business Journal
Top 10 largest Merit Shop Electrical Contractors in the nation, ENR magazine
3rd largest Merit Shop Electrical Contractor in California, ENR magazine
#1 Electrical Contractor in Sacramento Region, Sacramento Business Journal 2018 Book of Lists
Rex Moore Production System
A Lean system that is integral to the way we do business.
Rex Moore is at the forefront of the electrical construction industry in large part due to its successful adaptation of Lean manufacturing methods and processes to the electrical construction industry, creating the Rex Moore Production System (RMPS).
With RMPS, Rex Moore deploys standardized designs and prefabricated assemblies, coupled with a specialized point of use packaging, to provide unmatched value to its clients. The RMPS is proven to minimize re-work, reduce material lead times, improve quality, shorten schedule durations and improve safety.
DFMAI:
All projects are Designed for Manufacture, Assembly, and Installation (DFMAI). DFMAI improves construction pre-planning and drives standardization into all of our products and services, thereby providing the opportunity to achieve higher levels of efficiency and cost savings
Assemblies:
Standard assemblies allow for mass production in a flexible Lean manufacturing environment, including standardizing materials that allow for large bulk buys for all company projects, thereby reducing costs and lead-times
WBS:
Standardized methods allow for a standardized Work Breakdown Structure, consisting of groups of work packages within a project, called "Kits"
Planning:
Kits contain drawings, tools, materials and mass-produced manufactured assemblies for installation. Kits are fundamental to electrical and low voltage construction efficiency because
Execution:
Kits allow for efficient field installation and reduced material handling, storage, and trash
Kits:
Kits facilitate effective scheduling based on workflow and reduce task durations, resulting in completion of work in less time compared to conventional construction methods.
A record that is consistently one of the best in the industry.
Rex Moore has developed many innovative safety and risk management programs that exceed both Federal and State standards while realizing that employee commitment to a safe and healthy workforce is what makes our programs work.
The Rex Moore Production System incorporates a process in which each installation and manufacturing task is analyzed for risk exposure during the design phase. As a result, a Job Hazard Analysis is created during the Kit Detailing Process and follows the Kit through completion in the field. This process alerts the team to pre-plan and mitigate potential job hazards. The JHA creates early awareness and improves planning and communication of remaining hazards on-site, dramatically reducing employees' exposure to harm.
Rex Moore's systems, culture, and people combine to attain one of the lowest loss records of any contractor in the industry.
California Workers Comp. Experience Modification Rating is 0.78